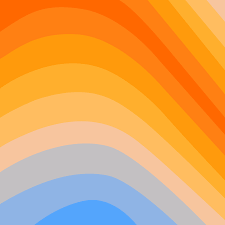 The proramme is a key step in the government's commitment to reach net zero emissions by the middle of this century.
Providing high-quality scientific research and analysis, the research programme, 'Climate Services for a Net Zero Resilient World', will help inform future climate policy and will be led by a consortium of some of the leading authorities in environmental science such as University College London and the UK Centre for Ecology & Hydrology.
This will ensure the UK is able to respond to the impacts a warming planet will have on national infrastructure.
This includes heat waves causing record temperatures in buildings, extreme weather damage to power stations and electricity networks, and flooding.
The programme will also engage with local authorities on local climate action plans, by equipping them with information on how to help households cope with extreme temperatures and helping them to identify low-cost, low-carbon measures.
To ensure that emissions are cut around the world, the scheme will also provide models for how the UK can reduce carbon emissions globally.
This will build on the UK government's work with other countries to develop decarbonisation strategies – supporting overseas nations reduce their carbon footprints while building resilience and protecting their populations.
This announcement comes as the UK Government steps up its climate leadership ahead of COP26, making world-leading commitments to eliminate the UK's contribution to climate change by 2050.
The Met Office's State of the UK Climate report published last week showed that last year was the third warmest, fifth wettest and eighth sunniest on record.
Today's new climate research programme builds on the independent Climate Change Committee's climate risk report, with the UK government showing international leadership by increasing domestic climate resilience efforts, ahead of the COP26 UN Climate Summit taking place in Glasgow this November.